The lovely

weasleywench
has created a PDF doc of my

hp10k_showcase
fic including

raitala
's fabulous art. ♥

Click the thumbnail to download.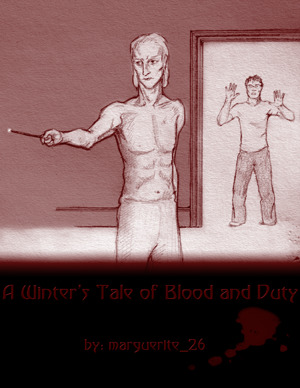 It is also available at the Showcase comm:
A Winter's Tale of Blood and Duty
.
I haven't spoken about it much here since I posted it to the comm, but I will say that it was certainly the hardest fic I ever wrote. I am proud of the end result, humbled by the incredible feedback I received, but as much as I learned massive amounts in writing that fic... I am glad writing is not always that hard.
I will always be proud of A Winter's Tale, but I thank God for quick and dirty ficlets that I can crank out in 24 hrs when I'm inspired or I'd never pick up my pen. :D